Soutenir Pour Nos Enfants à Madagascar
Pour Nos Enfants ONG
Lancée le 14 févr. 2022
65 510 €
collectés avec 1 605 participants
MISSION MADAGASCAR 2
Hello everyone,

Welcome to this solidarity and humanitarian pot of the association Pour Nos Enfants! 🌍
Dylan Thiry is the president of Pour Nos Enfants! Very active on humanitarian missions, and for several years, he decided to create his own association in December 2021. This is the birth of Pour Nos Enfants! You have certainly followed our very first humanitarian mission in Madagascar on January and February 2022, and contributed to the financing of it through donations on the previous pot! For this we thank you very much, together we have accomplished great things for the South of Madagascar, which will never be forgotten again! The mission continues thanks to you, and the association Pour Nos Enfants is back in Madagascar! Thanks to your support, we have helped set up long-term actions! We are therefore going back there to ensure that these actions work properly and to try to do even more for the Malagasy in need.
Dylan decided to use his influence and notoriety to do good around him, in countries where water, medicine, nutrition or school education are complicated to obtain because of lack of financial means.
Your personal involvement will change the daily life of a child in need.
There are no small donations, so if you want to be the author of a smile, the hand outstretched or the person who will allow a child a real change: do not hesitate! No matter what you give: one euro, ten euros, twenty euros...
What matters is your gesture and that it be done with the goodness of your heart.
Solidarity can move mountains.
It makes a real difference
Everything will be transparent and shared with you on the Instagram account @pournosenfants.ong as well as on Dylan Thiry's social medias, on which you will be able to follow the expenses made thanks to your donations.
You have the opportunity to do good deeds, the opportunity to change the course of a destiny, that of being the author of a human and disinterested gesture.
The one from heart to heart.
So thank you to all the future participants that God grants you and gives back the good that you will provide.
Support the humanitarian mission in Madagascar led by the association Pour Nos Enfants. 
Whatever the amount, everyone can participate, know that every euro counts.
No need to create an account or register, it's fast and Credit Card payments are 100% secure.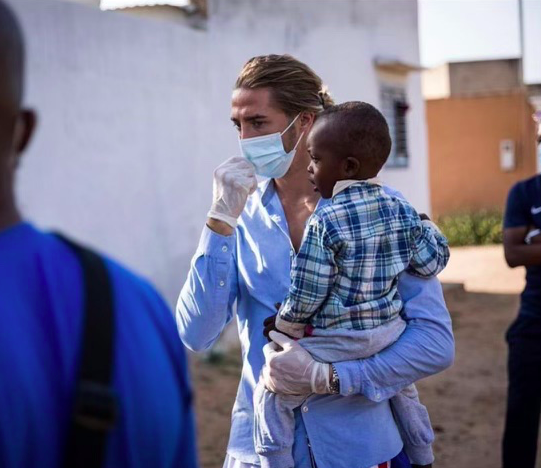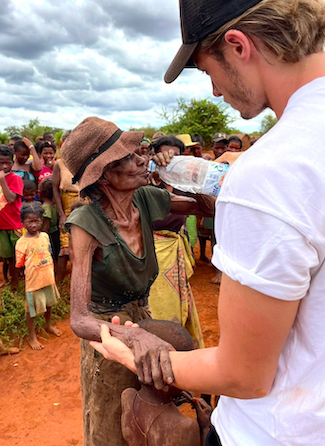 What will your donations be used for:
- Bag of 25 kg Koba Fenosa vitamin flour = 30€ or 166 meals on average for one bag (mixed with water, it allows a rich and vitamin intake in case of famine from the age of 6 months, adults and elderly).
- Purchase of water
- Purchase of rice
- Purchase of pots 
- Purchase of fruit
- Purchase of infant milk
- Purchase of hygiene products (soaps, baby diapers, etc.)
- Animal feeding stuffs
- Clothing 
- Education of children
- Residential buildings 
- Construction of 20-metre wells 
- Meal distributions (850 meals distributed per day)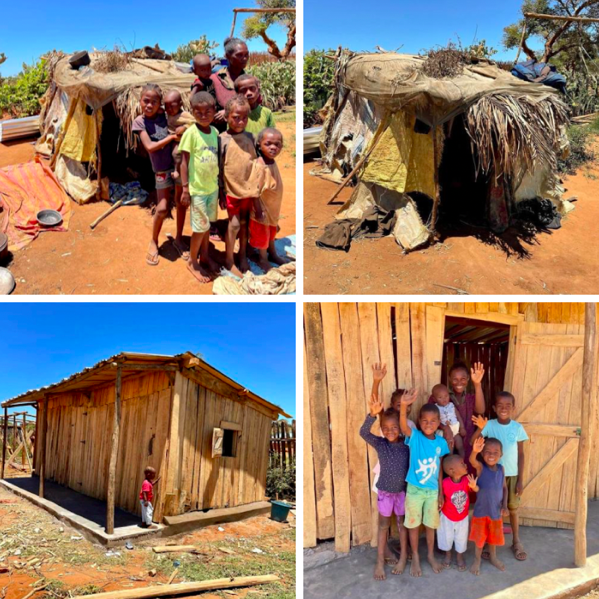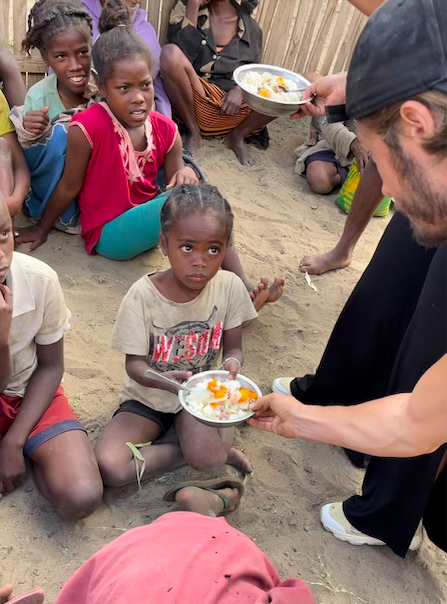 Some information about the situation in Madagascar:
Madagascar has been affected for four years by a very severe drought, due to climate change, according to the UN. The worst in 40 years.
In August 2021, the World Food Programme (WFP) sounded the alarm that malnutrition could affect half a million children under the age of five, with irreversible consequences for their growth and development.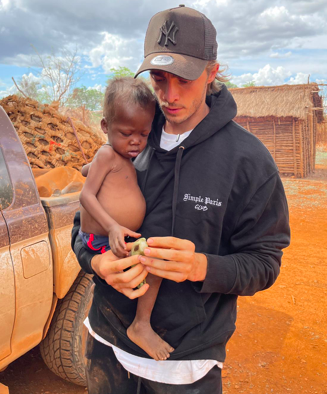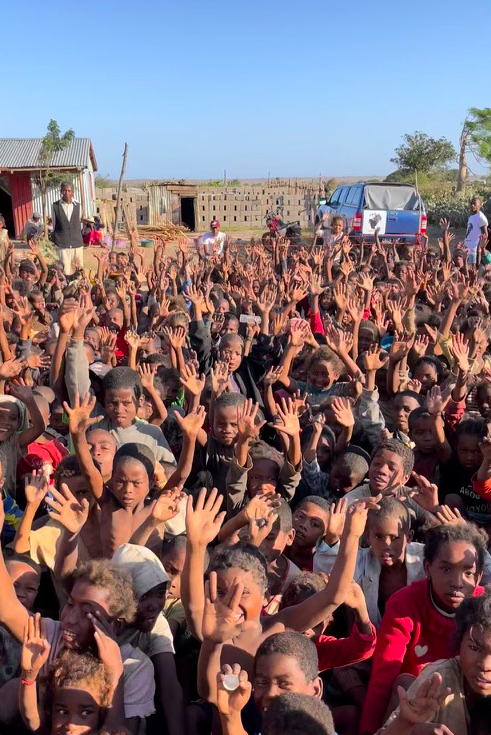 More than a million people in southern Madagascar are struggling to eat enough because of what could become the world's first famine caused by climate change, according to the World Food Programme (WFP). 
The region has been hit hard by successive years of severe drought, forcing families in rural communities to take desperate measures to survive.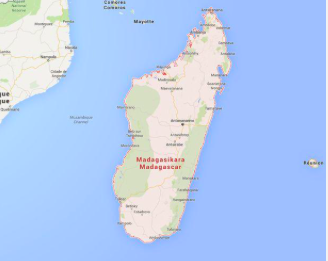 In some parts of Madagascar, absolutely nothing is growing right now and people only survive by eating crickets, cactus leaves and even boiled pieces of tanned leather.
Normally cactus leaves are intended for livestock and are not recommended for human consumption.
In the region of the southern provinces, the most affected by drought, greenery has become scarce and agriculture has become virtually impossible. The inhabitants of many villages in a situation of "severe malnutrition" or even famine, are then forced to abandon their homes. And the isolation of many villages in the south exacerbates this situation.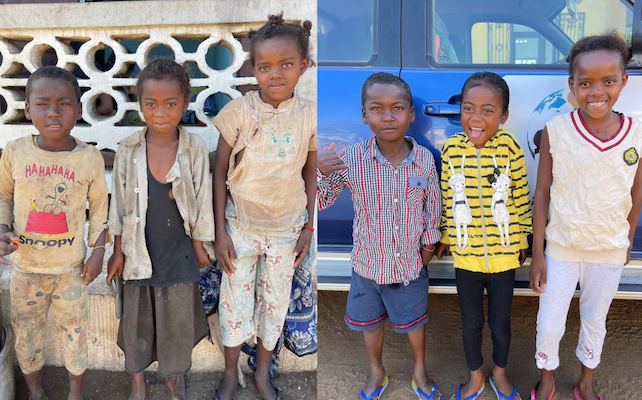 If you can't participate financially, share this pot around you to the maximum. THANK YOU!
Follow us on Instagram: @pournosenfants.ong
Déjà
65 525 €
collectés !