Let's Hold RAD Music International Together !
Rad Music International
Lancée le 06 févr. 2023
1 131 €
collectés sur 6 500 €
17

% atteint avec

15

participants
Fermée depuis le 15 mars 2023
Let's Hold RAD Music International Together for the next 4 months
RAD Music International is a Cultural Club aims to support refugees on the island of Lesvos. In various ways we are fighting for human rights and common ground values that should apply to every asylum seeker in Europe. We stand in unity with refugees to defend and demand respect for their rights as human beings.https://radmusicinternational.com/about-us/
From the refugees' camp of Moria, Rad was created by refugee Rouddy Kimpioka in 2018, with the aim to help himself and refugees' community to survive with a lot difficulties inside the camp and therapy support. He started with Dance and Music, as international 'languages' can connect and bring people togethere.
Nowadays, we are based in Mytilene and we provide Music (intercultural band, instruments and vocals), Dance,Languages, Arts, weekly workshops and projects in intercultural groups for free, workshop for the children. we are receving many people and children every week, we are hoping to continue to build bridges and to continue to give free access to everyone for education and different that feed our souls. In mytilene, it'is missing the space of belonging and due to the greek economic situation, is no way for local and for the refugees to come together and build their skills.
At RAD people can rest at a resting room that is always open, make encounters, learn, welcome trainings, conferences, collective debate and therefore refind confidence in themselves. We provide our support to both, the refugee and local community. Our space is open for everyone, to build the big network between refugees, local and international community.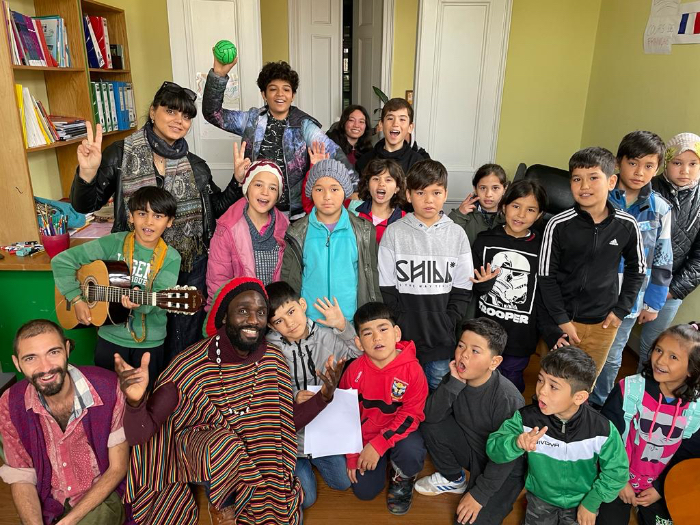 We help in very different way for steps of integration of Refugees, by doing different cultural activities with locals and internationals, such as having concerts all around the island with our intercultural band. In our space, refugees are not only taking classes but also giving some regarding to their knowledge and skills (music, guitar, piano, drums, danse, languages and arts). The integration of refugees in our cultural and musical activities had a huge personal impact on them but in the meantime also strengthened us in our mission.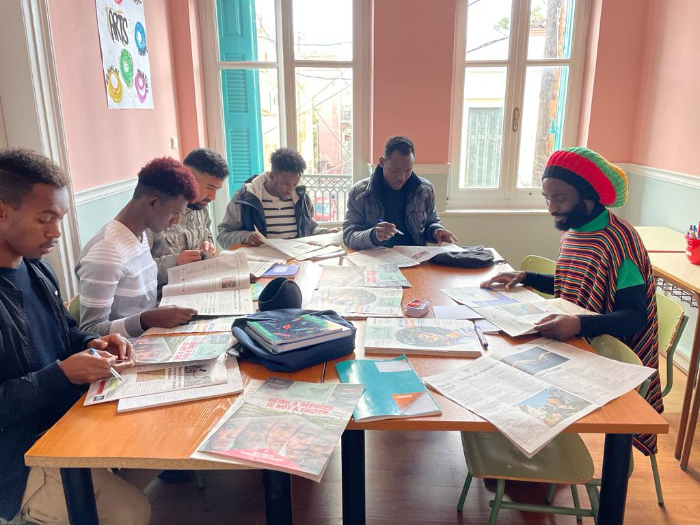 We have some difficulties
Rad Music International is one of the important projects on this island. Even we are small, but our support to the refugees, local and international communities is a lot refugees with traveling tickets, bus tickets for our students every week (more than 50), providing snack and of Katerina and Nikos are supporting every week with food " Home For All" , https://www.facebook.com/HomeForAllOfficial  to our students and volunteers and our passion to help is bigger.
We believe we are strongly contributing not only to the creation of an open and mixed society, but also to the possibility of maintaining the world as a common and not as a globe destroyed by borders and walls. People sees in RAD not only the occasion to "help the others" but a unique chance for experimenting deeplys what being a citizen of the world means. The fact to have our space allows even more this cosmopolitan gatherings. RAD is part of resistance for beauty, equality and just that is life.
Here's what we're doing about it
Since May 2022 our new space has a really important impact for refugees and for anyone who visits it and acts in it. For the ones in the most difficult situation, this is a welcoming place they can find.
We want to continue to exist on the island at least until July 2023. We don't have income and we depend on your Donation;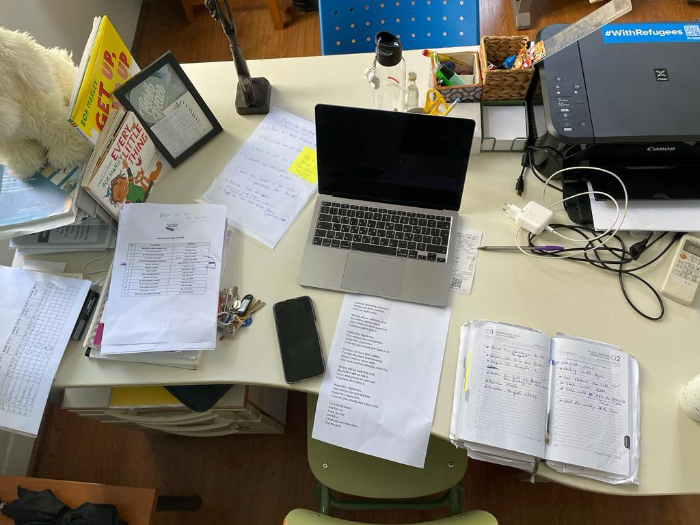 We are looking to collect the amount of 6500 Euros. It will help us to be able to pay some stuff like:
1)Rent Monthly: 1000€ = 4000€
2) Electricity monthly: 400€ = 1600€
3) Wifi Monthly: 26€ = 104€
4) Water monthly: 35€ = 140€
5) Bus Ticket monthly for our students: 112€ = 450€
6) Others stuff of office works : Ink, Paper, Markers etc..: 200€ euros.
In total we are looking to collect : 6500€ for 4 Months from April to July 2023
Our Campaign will be online  for 35 Days! till 14th  March!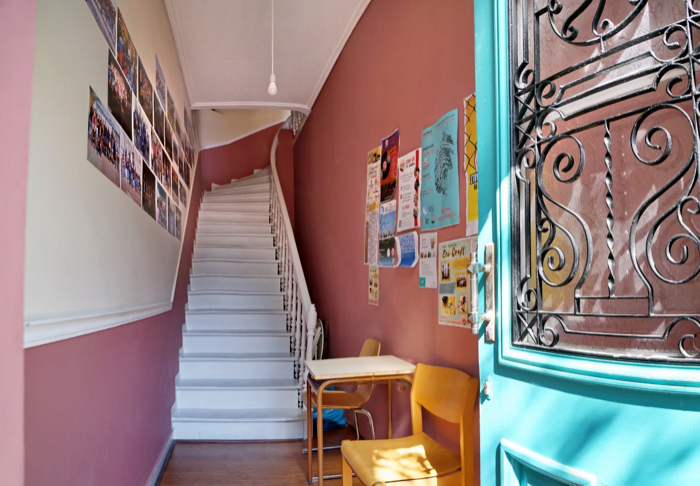 Posté le 14 mars 2023, 18h57
Subject: Thank you for your generous donation to Rad Music International
Dear donors,
We have received your support and donation in our fundraiser "Let's hold Rad Music International together" and would like to take the time to thank you. Here at Rad Music International we value each and every one of our supporters and appreciate all the help we can get.
Thanks to your donation we can take the next step in the development of our organisation and keep supporting, organizing and teaching our friends, refugee community and local community – all the people who open the doors of our office in order to discover. With this amount of money, we will try to hold this space and keep going for the upcoming months.
With your donation you are truly making a difference for Rad Music international and all the communities that are standing with us!
If you have specific questions about how your generous donation will be used, or you would like to receive information of how to continue your support, please don't hesitate to contact us. You can reach us out by phone +30 6945135008 or you can also visit our website Donate - RAD MUSIC INTERNATIONAL (Refugees African Dance) is a group of refugees, locals and international volunteers in Lesvos (Mytilene) Greece - Hellas - https://radmusicinternational.com/donate/
Thank you,
Rad Music International
Posté le 01 mars 2023, 09h15